Campus Notices
One Semester Chinese Language Course for FREE
by CUECC on 2015-07-14 11:38:45
BACHELOR DEGREE PROGRAM in Wenzhou University FOR INTERNATIONAL STUDENTS
Major
International Economy and Trade
Length of Schooling
Standard length of 4-5 academic years
Instruction Language
English
Application Deadline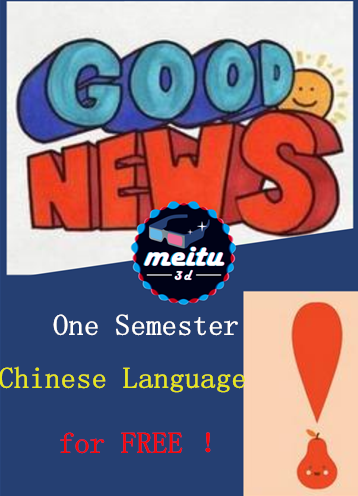 July 31
Advantages:
l High Scholarship
l Perfect Teaching Facilities
l Superior Teaching Team
l Nice Academic Environment
Education Objective
The objective of the education program is to provide advanced education, training and skills development for qualified specialized talents, who can systematically grasp the basic principles of international economics and elementary theory of international trade and related knowledge; be acquainted with the development of contemporary economy of the world and China; be familiar with the China's cultural and economic background; be familiar with the general financial market rules and conventions, the policy, and laws; be willing to trade with China or invest in China.
More excitedly, once u are admitted, u will be able to learn one semester of Chinese Language for free.
Sounds unbelievable, right? But it is true, so those who still not get the admission letter from China are so lucky to have such a wonderful chance~
Sophia from CUECC is waiting for u to help u realize the dream of study in China!

Contact
Sophia
Tel: 0086-571-8816512
Email:study@cuecc.com
Skype: sophia19900813
QQ:2853662502
Wechat:15268518726
Stella
Tel: 0086-571-88165708
Email:admission@cuecc.com
Skype:study-in-china.org
QQ:2853662501
Serena
Tel: 0086-571-8816697
Email:studycnservice@126.com
Skpye:studycn001
QQ:2853662503
Sunny
Tel: 0086-571-88165968
Email:recruit@teachcn.com
skype:studycn001
QQ:2853662504