Campus Activities
Excellent Results Recorded at the university's 39th Students Games
by CUECC on 2015-07-27 10:55:05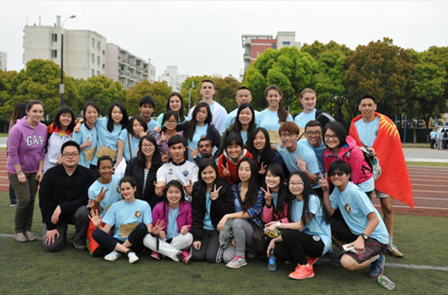 Foreign students from the International Education College of Shanghai University of Traditional Chinese Medicine have achieved good results at the university's 39th Students Games.
A total of 81 foreign students from 20 countries joined the games. They won seven champions of the total 18 track and field events.
Notably, Chiang Yi-Kang, a student from New Zealand, broke two university records, the shot put and medicine ball. A total of four school records were broken in this game.
Three teachers from the International Students Office, Kong Qinghao, Jiang Zhehao and Wang Xin, led the three teams of foreign students in training and competing for the games. The event has enriched foreign students' life in campus and enhanced their friendship with each other.
Contact
Sophia
Tel: 0086-571-8816512
Email:study@cuecc.com
Skype: sophia19900813
QQ:2853662502
Wechat:15268518726
Stella
Tel: 0086-571-88165708
Email:admission@cuecc.com
Skype:study-in-china.org
QQ:2853662501
Serena
Tel: 0086-571-8816697
Email:studycnservice@126.com
Skpye:studycn001
QQ:2853662503
Sunny
Tel: 0086-571-88165968
Email:recruit@teachcn.com
skype:studycn001
QQ:2853662504