Jinshitan National Holiday Resort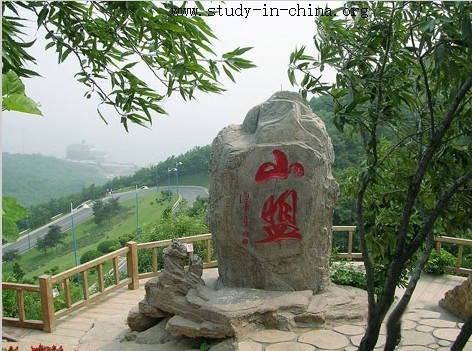 Golden Pebble Beach (Jinshitan in Chinese, 金石滩) State Tourist Resort is located in Liaodong Peninsula—the coast of Yellow Sea in the Northeast of Dalian, which is in the first batch of best tourist cities in China—the back garden of the romantic city of Dalian.
Golden Pebble Beach was identified as a state-level famous scenic area in 1988. It was established as a state holiday resort approved by the State Council in October 1992 and was appraised as the first batch of state 4A scenic spots in 2000. It passed ISO9001 and ISO14001quality and environmental system accreditation in 2002 and it was conferred with the title of Chinese State Geological Park in 2004.

Golden Pebble Beach is 50km away from downtown Dalian. It occupies a land area of 62 sqkm and a seawater area of 58 sqkm. It is surrounded by sea at three sides and enjoys pleasant weather featured of warm winter and cool summer. Its coastline extends about 30km long and has geological splendors from 300~900 million years. Sinian rocks from 600 million years ago have formed into magnificent landscape of grotesque stones and have been known as "Solid Animal World", "Natural Geological Museum" and "Magic Sculpture Park".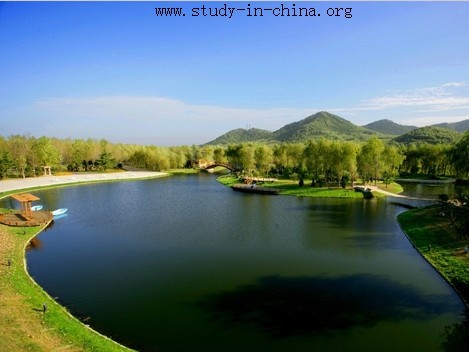 Golden Pebble Beach is comprised of eastern peninsula, western peninsula and the unclosed hinterland and bathing place between the two peninsulas. There are Golden Pebble Waxworks Hall, Stone Collection Hall, Golden Pebble Park, Ten-Thousand Fortune Pot, China Martial Arts Hall, Golden Pebble Discovery Kingdom Theme Park, Mao Zedong Badge Exhibition Hall, Model, Movie and TV Arts Center, Golden Pebble Hunting Club, Golden Pebble Equestrian Art Base, Golden Pebble International Conference Center, Golden Pebble Golf Club, Golden Bay Golf Course, and etc.


Golden Pebble Beach has already become the first choice of people to escape hot summer. The cool and pleasant weather, the delicious seafood, the beautiful seashore, the high quality and complete facilities, the building complexes with different styles, the magic and old rocks, the exhibition hall with special characteristics, the crazy and exciting activities and the national largest-scale and internationalized theme park have attracted millions of guests home and abroad. Dalian International Beach Culture Festival, International Winter Swimming Festival, Grape Garden Party and many other colorful theme celebrations have added fresh energy and infinite glamour to Golden Pebble Beach.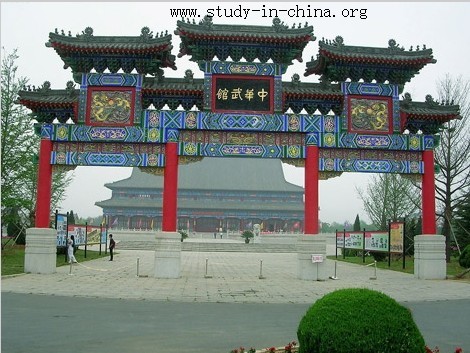 "Happy, dynamic, passionate and natural; romantic Dalian and attractive beach", the annual Dalian International Beach Culture Festival has already become another significant travel and festival celebration brand and also a new city festival based on its features such as popularity, extensive participation, internationalization and impulse.
Golden Pebble Beach tends to provide each tourist with good quality services in travel, shopping, entertainment, food, accommodation and traffic based on its tenet "Golden Pebble travel starts from satisfaction of each tourist". We faithfully welcome friends of each circle to listen to and surf the waves—to enjoy the infinite passion in leisure. We also faithfully welcome overseas and domestic friends to appreciate the rocks and scenes in Golden Pebble Beach—to experience the romantic life in holiday. Here it's filled with exoticism. It expresses the lure of Nature. It is an ideal holiday resort.