Six-day typical tour route in Sichuan
Including famous and must-see attractions, this classic route will give you an impression of wild but authentic Sichuan.
Itinerary in brief: Chengdu - Leshan (Giant Buddha) - Mt. Emei – Jiuzhai Valley – Huanglong – Dujiangyan – Mt. Qingcheng
Day 1 destination: Visit the Giant Buddha in Leshan
With a height of 71 meters, the Leshan Giant Buddha is the biggest stone carved seated Buddha in the world. It is said to have been built to calm the turbulent waters that plagued passing boats on the river Min.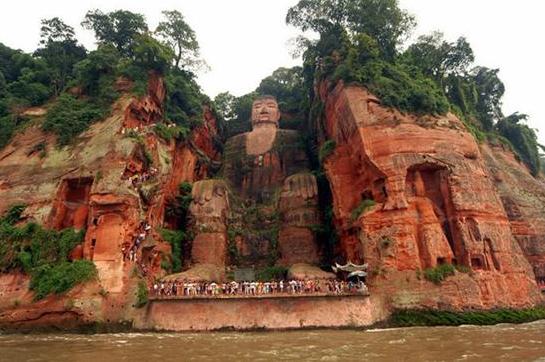 Day 2 destination: Mt. Emei
As one of the Four Sacred Buddhist Mountains of China, Mt. Emei features some 26 temples, including 8 major ones, which frequently hold Buddhist ceremonies.
Transport: Leave Leshan City for Emei shan Tourism Passenger Centre by coach. Take a bus or taxi to the gate of Emei Mountain Scenic Area – Baoguo Temple. After visiting, take a coach at the Passenger Transport Center or a train at Emei train station to Chengdu.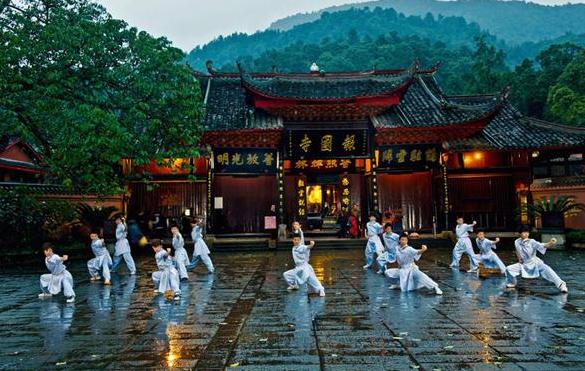 Day 3-4 destination:Jiuzhai Valley
It is said that if anywhere could be called heaven on earth, Jiuzhaigou Valley would be one of them. It is a great masterpiece of nature with dreamlike scenery, combining blue lakes, waterfalls, verdant forests, snow-covered mountains, and the folk customs of the Tibetan and Qiang peoples.
Transport: Fly from Chengdu to Jiuhuang Airport, which is about 88 kilometers or half an hour from Jiuzhai Valley.Travelers can also drive their own car along the following route: Chengdu-Dujiangyan-Wenchuan - Maoxian Songpan - Jiuzhai Valley (total 440km)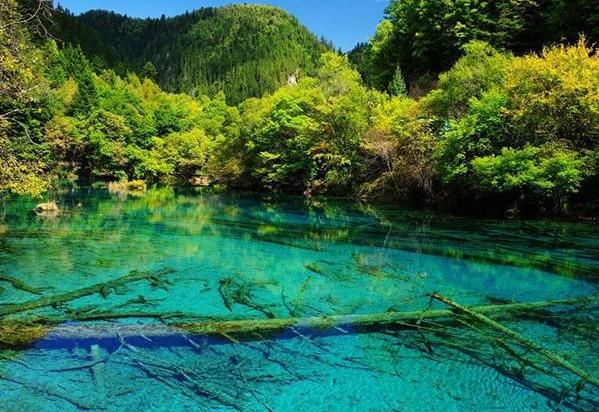 Day 5 destination:Huanglong
Huanglong is well known for its colorful lakes, snow clad mountains, valleys and virgin forest. Huanglong's beauty is beyond mere words: it must be witnessed in person to truly appreciate this 'Fairy Land on Earth'.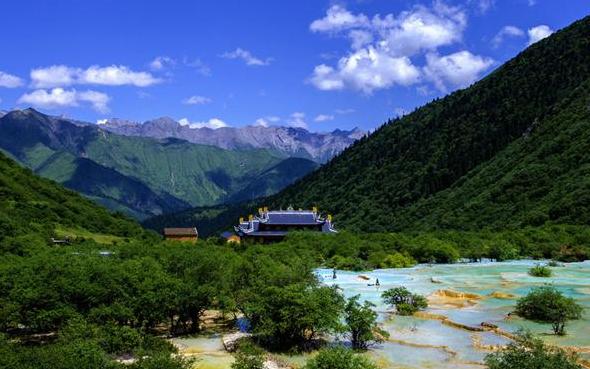 Day 6 destination (1):Dujiangyan Irrigation Project
Constructed over 2,200 years ago, Dujiangyan is the oldest and sole surviving non-dam irrigation system in the world. The project continues to provide a crucial role in draining off floodwater, irrigating farms and providing water for more than 50 cities in Sichuan Province.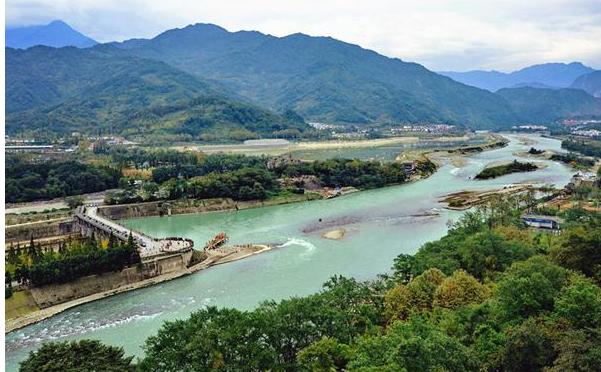 Day 6 destination (2):Mt. Qingcheng
Qingcheng Mountain is a famous Taoist mountain in China, and is also a natural attraction due to its evergreen scenery. The mountain was added to the UNESCO World Heritage List in 2000 and was portrayed in the DreamWorks animated film Kung Fu Panda 2.