As the oldest, largest and most comprehensive university in the southeast region of Heilongjiang Province, Mudanjiang Normal University is a Chinese Language Standardization Demonstration University and a national center for the Hanban HSK,BCT and YCT tests. In addition, it is the Ministry of Education's base for university student exchanges between China and Russia, a center of research on teacher education and a center for training teachers of both elementary education and further education. The school has been authorized to confer both bachelor's and master's degrees.
MNU covers a total area of 1,050,000 square meters, of which the school buildings occupy 416,000 square meters.Provincial officials have given it the title of "The Gardenlike Institution". Recruiting students from all over the country, there are 17 schools, 54 undergraduate programs, four level one discipline undergraduate programs and three master's degree programs, covering10 disciplines. MNU has been awarded the following titles: one Nationally Featured Major, six Provincial Key Majors, two Provincial Key Disciplines, two Provincial Key Laboratories, three Provincial Model Experimental Teaching Centers, one Provincial Model InnovativeExperimental Training Area, and 14 Provincial Elaborate Courses. At present, there are 20,000 students including undergraduates, graduates, international students and studentsof further education.
MNU has a faculty of 1,251, among which there are 776 full time teachers, 361 professors (including assistant professors) and 635 with doctoral or master's degrees. Sixhave been awarded the State Council Allowance or the Provincial Allowance and 11 hold the titles of National or Provincial Excellent Teachers.
MNU has fixed assets of more than 869 million yuan,the total value of teaching and research equipment is 141 million yuan. Occupying a space of 25,000 square meters, the MNU Library, equipped with advanced digital libraries and international on-line documents retrieval systems, holds a rich collection of over 2.1 million books and more than 3,000 kinds of journals written in Chinese or foreign languages.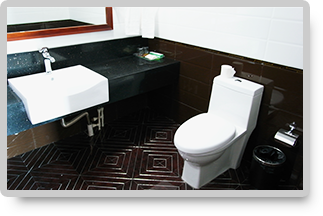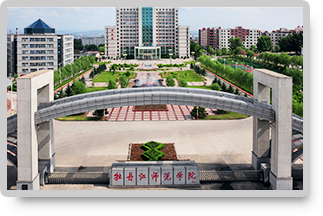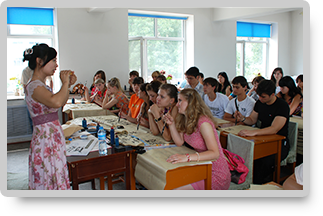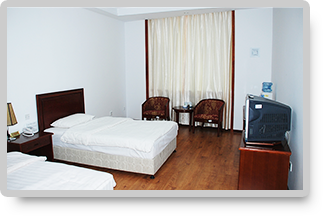 1.The International Education School
a. Four-year undergraduate:
more than ten majors such as Chinese Language and Literature, and Law
b. Three-year graduate degree:
● Chinese Language and Literature ● Physical Education
● Tourism Management ● Education and Translation and more
2.The Eastern Languages School
The following majors can be applied for:
● Translation ● Russian (Economy and Trade) ● Japanese (Business) ● Korean (Business)
3. The Sports and Science School
Master's degree program:
● Physical Education and Training
The following other majors can be applied for:
● Department of Physical Education ● the Department of Social Sports
● the Public Sports Teaching and Research Department
4. The Liberal Arts School
Undergraduate program:
● Chinese Language ● Chinese Language and Literature ● Secretarial Studies
● Teaching Chinese as a Second Language ● Radio and TV News
5. The History and Culture School
Undergraduate program:
● History ● Cultural Industry Management ● Geographical Science
6. The Art and Design School
● Art Education ● Painting ● Environmental Design
● Animation ● Visual Communication Design ● Public Art Design
7. The Economics and Management School
a.Master Program:
● Tourism Management program ● Economics and Management
b.Undergraduate Program:
● Economics and Management ● Marketing ● Economics ● International Economics and Trade
● Business Administration (business administration, logistics, e-commerce and accounting)
● Tourism Management (Chinese-foreign cooperative education program)
8. The Life Science and Technology School
a.Undergraduate Program:
● Biological Sciences ● Biotechnology ● Landscape ● Pharmaceutical Engineering
b.Graduate Program:
● Zoology ● Botany ● Genetics
● Microbiology ● Biochemistry ● Cell Biology
9. The Chemistry and Chemical Engineering School
a.Undergraduate Program:
● Chemistry ● Applied Chemistry ● Chemical Engineering and Technology
b.Graduate Program:
● Education (Chemistry) ● Material Chemistry ● Biochemistry and Molecular Biology
10. The Teacher Education school
● Education ● Psychology ● Elementary Education
● Educational Technology ● Science Education ● Preschool Education
11. The Marxism school
a.Undergraduate Program:
● Ideological and Political Education
b.Graduate Program:
● Ideological and Political Education ● The Basic Principles of Marxism
12. The Music and Dance School
a.Undergraduate Program:
● Musicology ● Music Performance ● Dance Performance
b.three directions:
● Vocal Music Performance ● Instrumental Performance ● Digital Music
13. The Applied English School
Master's degree program: ● Interpretation and Translation
14. The Western Languages School
Master's degree program: ● Translation and Interpreting ● English Education
15. The Physics and Electronic Engineering School
a.Undergraduate Program:
● Physics ● Electronic Information ● Electronic Information Automation
b.Master's Degree Program:
● Education (Physics Education)
16. The Computer and Information Technology School
The following majors can be applied for:
● Software Engineering ● Network Engineering ● Animation Technology and more
17. The Mathematical Science School
The following majors can be applied for:
● Financial Mathematics ● Information and Computer Science
● Mathematics and Applied Mathematics
18. The Graduate School
level one discipline majors:
● Marxist Theory ● Chinese Language and Literature ● Physics ● Biology
Master's Degrees Program:
● Master of Education ● Master of Tourism Management
● Master of Translation and Interpreting
Tuition Fees for International Students are as follows:
1.Language Students: 12000 RMB/per person/year
2.Undergraduate Students: 14000 RMB/per person/year ( Fine Arts: 16000 RMB/ per person/year )
3.Graduate Students: 18000 RMB/per person/year
4.Short-term Students: 1300 RMB per person for the first week, 400 RMB per person per week from the second week
ACCOMMODATION: 4800RMB YEAR/DOUBLE ROOM(WATER AND ELECTRICITY INCLUDED)