China-Russia university opens doors
By Shirly
China and Russia's first cooperative university on Wednesday officially open to students, which is a sign of the two countries to strengthen education and education.
The opening ceremony of the MSU-BIT University in Shenzhen was jointly organized by the Moscow State University, MSU and Beijing Institute of Technology, and was held in Shenzhen, Guangdong Province.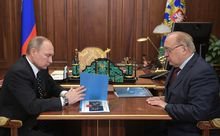 "China and Russia have jointly established Shenzhen MSUBIT University as an important consensus between me and (Russian) President Vladimir Putin," Chinese President Xi Jinping said in his congratulatory letter, read by his deputy prime minister, Liu Yandong.
"This is also an important achievement of deepening the development of cultural cooperation between the two countries, which has exemplary significance."
Xi Jinping said that education is an important driving force to promote national development and progress , and also an important link to promote the exchanges and cooperation of different countries .
In recent years, Sino-Russian educational cooperation has seen deepened development, and the exchanges between the two universities have been increasing.
Xi Jinping said that this has played a positive role in promoting mutual understanding and friendship between the two countries and the their peoples and has promoted the high level of comprehensive strategic partnership of cooperation between China and Russia.
In May 2014, China and Russia signed a memorandum of understanding on the establishment of the Sino-Russian universities, which is the signing ceremony of Xi Jinping and Putin.
Zhao Ping, president of Shenzhen MSU-BIT University, said that establishing the first batch of majors is closely matched with the planning of Shenzhen's economic and social development, which not only ensures future employment, also fits the need of the city to upgrade its industries through technological innovation.
He added that the university offers interdisciplinary research by integrating MSU's strengths in basic course work and the advantages in engineering disciplines.
This year, a total of 113 undergraduates from eight provinces and cities across China were enrolled in the university.
(From Chinadaily website)
If you are interested in MSU-BIT University, and If you wanna know more information about studying in China, please feel free to contact us!
Shirly
www.cuecc.com
Tel: 0086-571-88165968
Email:recruit@cuecc.com
skype:teachcn
QQ:2853662504
Public Wechat: CUECC2003