State University Offer Chinese Courses!
Malang, August 15th—With great support from the Confucius Institute at the State University of Malang, a Chinese Department (for teachers training) was set up in the new academic year at the university. On August 15th, the first day of the new semester, the Chinese Department offered its first Chinese lesson. Both the Chinese and Indonesian Heads of the Department were present at the special occasion to convey their congratulations and posed for photos with teachers and students. The first lesson was for Chinese listening comprehension and speaking. The Institute's Chinese teacher Xu Dan presented the lesson in a vivid way, which helped created a warm atmosphere and put the students into high spirits.
The enrollment for the first Chinese class consists of 22 students, all of whom are Malays. The students' participation will surely further expand the influence and popularity of Chinese language and culture. The Confucius Institute helped design professional courses for the Chinese Department and is now responsible for all its Chinese-related courses.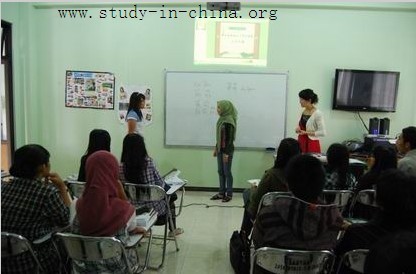 Dialogue practice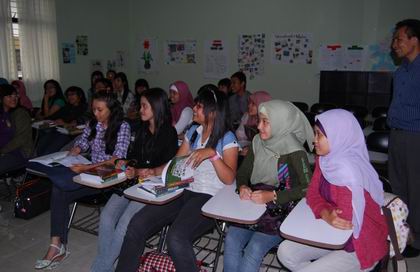 Teaching and learning in a lively atmosphere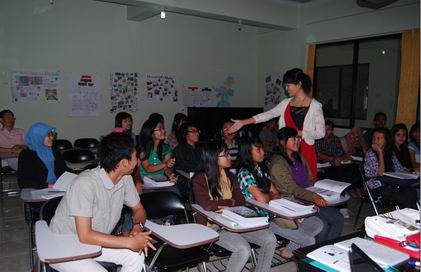 In the classroom
Group photo