A total of 879 news
2006/9/19
Also named "Henan Wooden Clapper Opera" and "Henan Lofty Tone," this is the main opera in Henan Province, but it has spread widely in China. The music of Henan Opera is divided into four types: Xiangfu Tune, East Henan Tune, West Henan Tune and Shahe Tune. Yuju Opera is noted for easy and smooth voices, and distinct tunes. There are over 600 pieces in the repertoire of Henan Opera. Because of it...
2006/9/19
This local opera is popular in the southwest region of China. The language of Sichuan Opera is vivid and humorous. Thirty percent of its performance is singing, and the other 70 percent is acrobatics, accompanied by gongs and drums. Fascinating grimacing technique is a performance skill unique to Sichuan Opera, by which the character can be changed right on stage.
2006/9/19
This opera is popular in Kunshan, Jiangsu Province, and has a history of over 500 years. It has a large repertoire, pure and sweet melodies and attractive actions. The bamboo flute is the main instrument in the orchestra, together with the xiao (vertical bamboo flute), sheng (a reed instrument), pipa and other instruments. Its tunes and dances have influenced other types of opera. Kunqu Opera is...
2006/9/19
Also called "Sparrow Skipping," this folk dance originated in Fangshan, Jiangning District, Nanjing City. The dance imitates the movements of a sparrow, such as spreading its wings, pecking at grains, sitting on eggs, and so on. The number of instruments has increased to 12 drums, 12 gongs and 10 cymbals. Colored flags accompany the Fangshan Drum Dance, making the scene more majestic.
2006/9/19
This is the general name for all the local flower-drum operas and lantern operas in Hunan province. They are divided into Changsha Flowerdrum Opera, Hengyang Flower-drum Opera, Shaoyang Flower-drum Opera, and others, which have different styles. The Hunan Flowerdrum Opera developed from Hunan folk songs, and from one female role and a clown role to three singing roles. There are about 400 plays ...
2006/9/19
This is the local drama style of Anhui Province, and was called Huangmei Tune or Caicha Opera in the past. It developed from folk songs and dances, and is popular in Anhui, Jiangxi and Hubei provinces. Its tunes maintain the flavor of folk songs, graceful and sweet-sounding. Famous actors and actresses include Yan Fengying, Wang Shaofang and Pan Jingli.
2006/9/19
This is the main type of drama in Hebei Province. In the past it was called Jing Wooden Clapper Opera, Zhili Wooden Clapper Opera and Wei (referring to Tianjinwei) Wooden Clapper Opera before it became Hebei Wooden Clapper Opera in 1952. It is popular in Beijing, Tianjin, Hebei, Jilin, Liaoning, Heilongjiang, Inner Mongolia and Shandong. It developed from Shaanxi Opera and Shanxi Wooden Clapper ...
2006/9/19
This form of opera is popular in the region south of the Yangtze River. It originated in Zhejiang Province, the location of the ancient State of Yue, hence the name. It has a history of 70-80 years, starting with only narration and singing. Later, orchestra accompaniment was added. Absorbing the elements of Shaoxing Opera, it enriched them and created its own type of music. Yueju Opera is excell...
2006/9/19
Peking Opera, the most popular, influential and typical opera in China, has a history of over 200 years. It highlights both singing and dancing, together with martial arts skills and fictitious movements. In addition, its peculiar forms of singing, reciting and acting have influenced other forms of opera. The roles in Peking Opera cover male roles, female roles, "painted-face" roles and clowns. ...
Art

more
China Beijing International Diet ...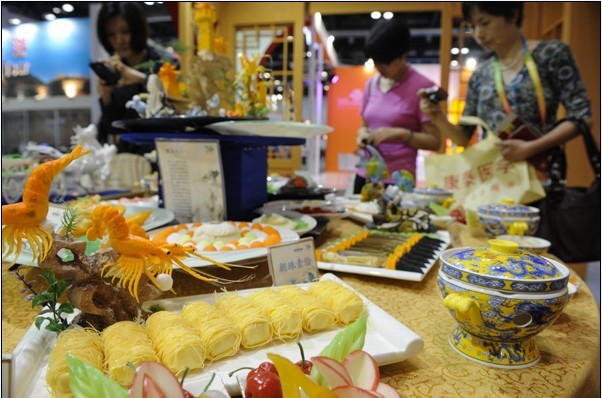 Exhibition of Ancient Chinese Jad...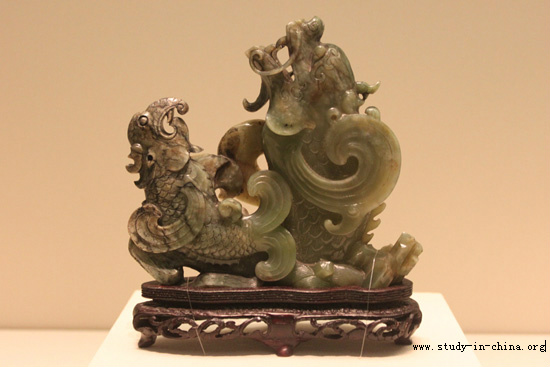 Longmen Grottoes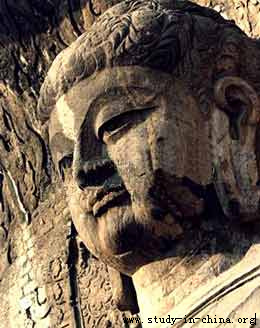 The 13th China Shanghai Internati...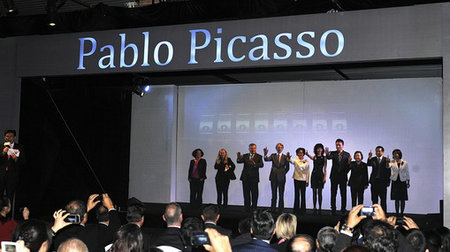 Custom

more