A total of 790 news
2014/8/4
The real delicious food is not only the food delicious for us when we eat it, but the food with a long stretch of memories for us. It is the home for some people; it is a new journey for some people; also it is a brief encounter for other people. Today let's go to see Taiwan food and know some stories behind them. 1. Sausage wrapped in glutinous rice Average price: 10 yuan Places: Taipei an...
2014/5/29
The types of Zongzi, glutinous rice wrapped in reed leaves, are as varied as the many regional cuisines, with different shapes and fillings, although they are almost always made of sticky or glutinous rice. Almost all Chinese festivals are linked to foods, and many have stories behind them. The origin of zongzi, rice dumplings wrapped in leaves, is most often linked to Qu Yuan....
2014/5/27
Tomato sauces are healthiest when freshly made. It's no secret that processed foods contain disquieting amounts of added sugar. Rates of obesity, diabetes, tooth decay and heart disease - all linked to sugar consumption - are rising, especially in countries like China where packaged foods have made fast inroads. One recently reported statistic was particular...
2014/5/21
Seared pork or vegetable buns are served in restaurants for breakfast. The ancient city of Xuzhou, my hometown in East China's Jiangsu province, has a long culinary tradition. After nearly 20 years away, I recently went there with my wife for a vacation, and we checked out the food scene right away. We chose two dishes from a wide display: A plate of steamed vegetables with ...
2014/5/20
The mixed seafood grill platter features shrimps, squid rings and salmon. The Chop House is a casual eatery emphasizing great cuts of meat matched with craft beers. Rebecca Lo tucks into some Flintstones-portioned dishes. Many of us working in media have to attend our fair share of events as part of our job. While fancy bite-size hors d'oeuvres washed down with glasses of cha...
2014/5/16
From squids to Star Wars, these flipping marvellous creations are pancake portraits. The delicious designs are the work of Nathan Shields, of Port Angeles, Washington. The 34 year old illustrator started making pancakes with fun themes as a way to entertain his children. Amazing bird themed pancakes designed by Nathan Shields, of Port Angel...
2014/5/6
A Chinese chef shows guests a traditional method of making hand-pulled noodles on Monday at the China Shanxi Food Festival In The UN. The event, which is co-sponsored by the China Cuisine Association and the Shanxi Culinary and Restaurant Industry Association, features a wide variety of noodles and other Chinese cuisine from Shanxi province, China, and runs from May 5-8. Flipping, twirling a...
2014/5/4
Ahi tuna salad With two new branches in Beijing, Element Fresh is now serving up a 'fun and tasty' menu that's all about health in 21 restaurants around the mainland. Eating healthy is a concept many restaurants hope to adopt. But very few restaurants concentrate on serving healthy fare as a successful busine...
2014/4/28
People this year dare not eat chicken or duck for fear of avian influenza. So, if you are looking for some special dishes without chicken or duck during Spring Festival, the following are our recommendations. 1. Steak wrapped in lotus leaves Xu Long is head chef of Western cuisine at Beijing's Great Hall of the People. Here is a recipe in which he uses Australian beef in a favorite Chine...
2014/4/25
The widely acclaimed documentary TV series "A bite of China" is back! The first episode of the second season has been aired on Monday. The series is about the history of food, eating and cooking in China. And here's what's been simmering behind the scenes. The second season is divided into eight episodes. Each episode is assigned a director, all of them born during the 1980s. The job has proved...
Art

more
China Beijing International Diet ...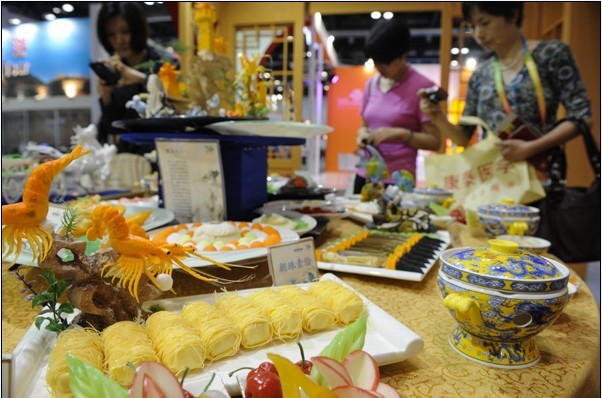 Exhibition of Ancient Chinese Jad...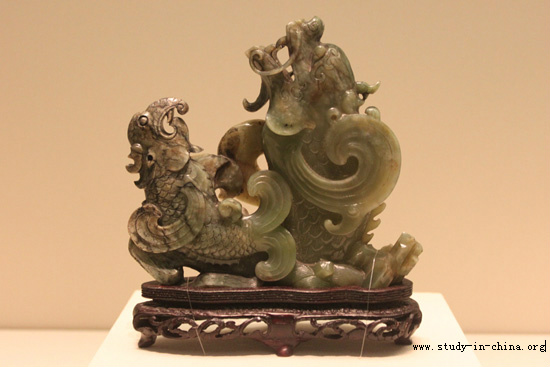 Longmen Grottoes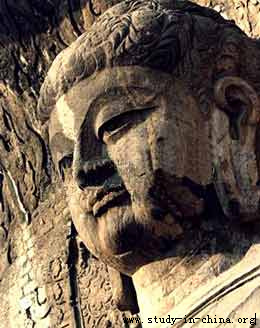 The 13th China Shanghai Internati...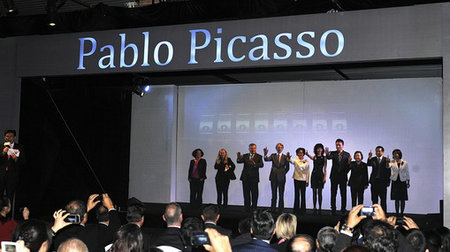 Custom

more