The first Kenyan graduate passed the Kenyan medical license exam
Calvin Mandela Achieng was the first international student from Kenyan who studied in Dalian Medical University (DMU) from September, 2009 to July, 2015. The education of DMU gives him the prerequisite to pass the exam and get the medical license successfully.
Calvin passed the exam within six months' after his graduation. His excellent performance gives credit to not only his efforts but DMU's successful education of international students.
In recent years, the number of Kenyan medical students is increasing gradually, and currently there are 31 Kenyan students studying in DMU. The gratifying result that Calvin achieved has made a good example for other students and inspired them to study harder.
The international fame and impact of our university has kept rising because of the high quality of our foreign graduates. We are so proud of these excellent students, and at the same time we have more confidence to optimize the teaching resources, to improve the quality of teaching, to give full play to our "Model University of International Student Education in China" and to make our contribution to the "One Belt And One Road" national strategy.
Appendix: Original Email from Calvin
Hello Madame Dean! Hope you are fine and doing good, am deeply thankful and appreciative for having been part of DMU students in 6years and all that i learned and gained as part of the student body, am so much delighted and proud to be a DMU product.
Well let me take this moment to inform you that I have passed my KENYAN License examination that was taken on 1st and 2nd FEB 2016. Am Calvin Mandela Achieng of NO.GA09011117. I can even remember my ID No.
Being among the first Kenyan students and in DMU and The first Kenyan from DMU to have attempted the Kenyan license exam and passed, I would take this golden chance to Thank you and the entire international college at large. I remember when I was getting my documents stamped in your office around July last year, I promised to let you know of the outcome from KENYA. AM PROUD OF DMU.I would love to future my education in the future if I get that chance too.
Thanks once again.
This article is orginally from Dalian Medical University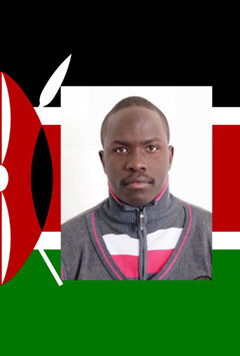 So wanna be a doctor like Calvin? Then join us for this university and never miss any opportunity at hand!
Whover comes first will have bigger chance to get the final limited seats!
Contact Sophia
Tel: +86 15857187587
Email:study@cuecc.com
Skype: sophia19900813
QQ:2853662502