Anna Pao Sohmen believes life is education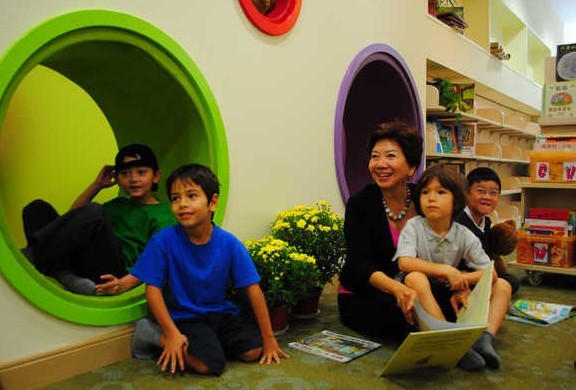 Pao Sohmen is the eldest daughter of the former Hong Kong shipping magnate Pao Yue-kong, who founded Worldwide Shipping Group.
He bought his first second-hand ship in 1955, and in 10 years grew the fleet into the world's biggest shipping company.
This enabled the entrepreneur from Ningbo, Zhejiang province, to become an internationally feted businessman and billionaire. In China, however, he is best known as a philanthropist who set up universities, libraries and scholarship schemes.
Born to great wealth, Pao Sohmen, however, believes: "The love and education father gave us is far more important than wealth."
She fondly recalls her father telling her in his Ningbo dialect to "be thrifty, not to rely on parents and family, read more, learn and accumulate knowledge, and make a living independently".
She has lived up to her father's teachings in every aspect of her life. As a youth, she only had one pair of shoes and when the curtain at home was worn, she turned it into bags.
She lived on just her scholarship when she studied in the United States and when she returned to Hong Kong, she earned a living by teaching.
"In a time that favored boys over girls, my father placed a great deal of importance on educating us. If not, it would have been impossible for me to do well in my studies and have what I have today."
Over the past decades, Pao Sohmen has burnished her father's legacy by supporting educational charities. Additionally, she has made it her goal to promote Chinese culture internationally.
In the 1980s, with her help and financial support, Eton College opened the first Mandarin secondary school department in the UK, one of the most popular courses at the school.
In 1983, Pao Sohmen founded the first Mandarin-English bilingual and bicultural school in the world, Hong Kong's Chinese International School, which was also hugely successful.
In recent years, she has devoted much of her energy to developing YK Pao School, which was founded in Shanghai in 2007, in memory of her father.
YK Pao School is a nonprofit school that aims to educate the successful people of tomorrow's China. Its credo is to develop the whole person and provide a background in Chinese culture, with an international perspective.
The school implements a British boarding school system, and its education combines academic rigor, with an emphasis on sports and arts.
It was one of the early schools to have Chinese and international students studying side by side and introduced an international curriculum to Chinese students at primary and secondary school levels.
The school currently has more than 800 students from China and around the world.
It is often considered an "elite school", but Pao Sohmen has a different viewpoint: "They (the students) are elite in quality but not elite in social status".
For instance, she doesn't allow students to flaunt their wealth. And students are required to do chores such as planting vegetables, cleaning and visiting the elderly at nursing homes.
She also educates students "to be thrifty" - following her father's advice.
After the Shanghai World Expo in 2010, students collected trash and made artistic works out of it to decorate the school corridors.
"It didn't save much money, but it did help cultivate children's awareness of saving and environmental protection," she says.
"Young people should not seek material goods, rather they should care about people. I hope they will pursue mental and spiritual enrichment."
In 1969, Pao Sohmen married Helmut Sohmen, an Austrian lawyer and businessman in Hong Kong, with whom she has two sons and a daughter.
While the elder son manages the family business, her younger son is devoted to improving the education of others, just like his mother.
"My grandfather and mother have done a lot for education, and I would like to do the same and thereby help society," comments Pao Sohmen's son Philip Sohmen, who is co-founder of YK Pao School in Shanghai.