China sending largest-ever team to Rio
CHINA will send 416 athletes to Rio de Janeiro next month, its largest overseas delegation in Olympic history, continuing its pursuit of medals that saw it take second spot in the table behind the United States four years ago.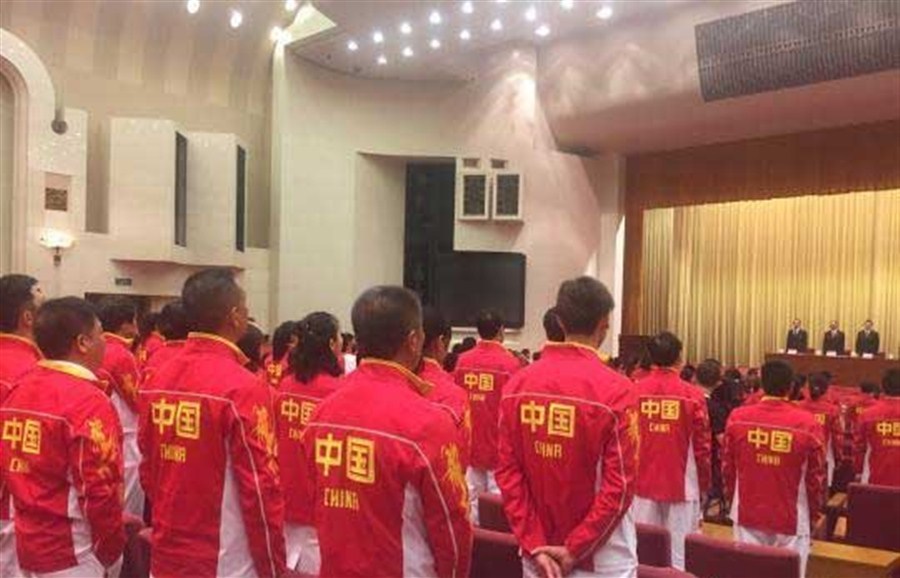 The country will send 256 women and 160 men to compete in 26 sports, the government said during a ceremony unveiling the team in Beijing yesterday, Xinhua reported. It fielded 396 athletes at the 2012 London Games.
"This is the largest ever Olympic delegation China has sent overseas," Cai Zhenhua, deputy director of China's General Administration of Sport, was reported as saying. He added that the delegation has 711 members, including 29 foreign coaches.
Local fans were assured by the inclusion of popular Chinese swimmer Ning Zetao, the recent subject of rumors that he had been cut from the squad for taking on too many commercial engagements. He is first Asian swimmer to win the 100 meters freestyle at the world championships.
The youngest member of the delegation is 14-year-old Ai Yanhan, who will compete in the women's 200 freestyle and 4x200 freestyle relay, while the oldest is 39-year-old Beijing Olympics shooting champion Chen Ying.
Notable omissions include five-time Olympic gold medalist and gymnast Zou Kai and teenage gymnast Liu Tingting, who was due to compete in her first international competition but pulled out due to injury.
Weightlifting Olympic champion Liao Hui, who missed the 2012 Olympics after failing a drugs test, also announced his retirement on the Twitter-like Weibo platform yesterday.