Going to a top university 'no guarantee of getting a job'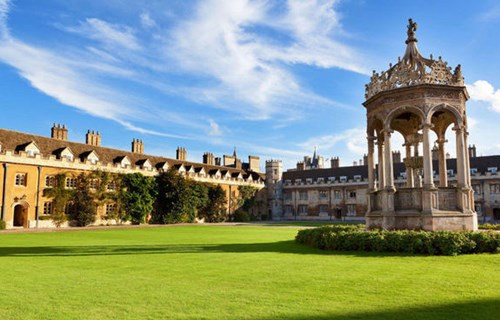 Attending a top university does not always give you the best chance of securing a job after you graduate, new statistics suggest.
Data published yesterday showed all of the UK's best known universities failed to make it into the top ten for employment rates – with one actually among the worst.
The London School of Economics was tenth from the bottom in a league table of employment chances, despite being part of the elite Russell Group.
Other top universities faring worse than average were Edinburgh, Bristol, Warwick, Queen's University Belfast and Imperial College London.
The employment records from 151 institutions were gathered by the Higher Education Statistics Agency, which recorded the percentage of graduates in work or further study after six months.
The Destinations of Leavers from Higher Education survey collected responses from those graduating from the class of 2014-15.
However, it did not record whether jobs were 'graduate level', meaning many of the jobs could be low-paid and low-skilled.
Top institutions said yesterday many of their graduates wait for the 'right job' in their chosen sector which is why they might be unemployed after six months.
The data is significant because employment statistics will used to help the government to assess institutions' teaching quality, which in turn will determine which ones can raise fees.
Among institutions with more than 500 respondents, Keele University performed best, with 97.5 per cent of its graduates in work or further study six months after leaving.
Among the bottom ten scorers were the University of Bolton, with 85.9 per cent, the University of Salford with 87 per cent, and Staffordshire University with 88.2 per cent.
The London School of Economics, despite being world-famous, was among those bottom scorers with 89.8 per cent.
One of the largest drops on last year was at the University of Oxford, which was 2 percentage points down year-on-year, hitting 92.7 per cent.
Six Russell Group institutions had scores below the 94 per cent average: the universities of Edinburgh, Bristol and Warwick, plus Queen's University Belfast, Imperial College London and the LSE.
Overall, 128 had a graduate employment rate above 92 per cent, with 28 achieving a score in excess of 96 per cent.