China to Hold 1st Silk Road Cultural Expo on Sept 20
China will hold the first Silk Road International Cultural Expo in the city of Dunhuang in northwestern Gansu province, on Sep 20, with France as the guest of honor.
The expo will promote exchanges among nations along the route of the ancient Silk Road, the China-led project to improve infrastructure and increase trade in the region, authorities said Monday at a press conference.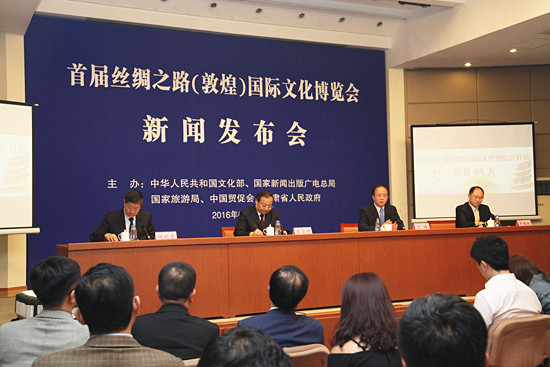 It will feature conferences and ministerial meetings as well as cultural exhibitions. Currently, 58 countries and five international organizations have "given feedback on attending the expo."
The event is sponsored by the Gansu government; the Ministry of Culture; the State Administration of Press, Publication, Radio, Film and Television; the National Tourism Administration; and the China Council for the Promotion of International Trade.
If you have any question please contact
Sally
Tel: 0086-571-88165697
Email:eduunion@cuecc.com
Skype:studycn001
QQ:2853662503
WeChat:CUECC2003