Welcome to Ningbo University
Ningbo University is a young, dynamic and comprehensive university growing up with the reform and opening up, as well as one of the top 100 universities in China and one of the three key universities in Zhejiang province. It was established in 1986 with the first donation from Sir-Yue Kong Pao and Deng Xiaoping autographed the name of Ningbo University. There are five prestigious universities in China such as Zhejiang University, Fudan University, The University of Science and Technology of China, Peking University and former Hangzhou University, were pointed to help the development of Ningbo University.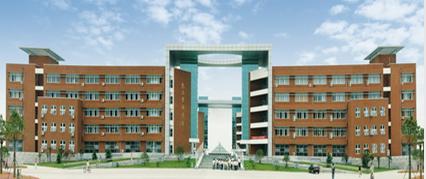 ——Comprehensive University
The university covers almost 11 disciplines such as Economics, Law, Education, Humanities, Science, Engineering, Agriculture, Medicine, Management, Arts. It has more than 25,000 undergraduates, about 4,000 postgraduates, over 400 international students, and around 15,400 part-time students for continuing education. It offers 8 PhD programs, 135 Master programs and 73 undergraduate programs.

——Open University
Ningbo University actively implements the strategy of going global and conducts various international exchanges and cooperation. So far, more than 130 universities from over 30 countries such as Canada, Germany, France, the United Kingdom, The United States, Sweden, Australia, Japan and South Korea have established the relationships with Ningbo University and 83 of them signed the agreement for exchanges and cooperation. Presently, we run Joint MBA program with Canberra University, Joint Tourism Management with Anger University and Joint International Business program with Humber College.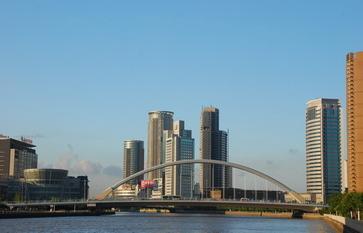 ——Great Location
The university is located in the international modern port city-Ningbo. Ningbo lies in the East China Sea and south wing of Yangtze Delta Economic Zone. The port of Ningbo is the second largest in China and the sixth largest in the whole world, which has established the shipping linking with over 600 ports all over the world. It enjoys convenient transportation system. It only takes 2 hours driving to Shanghai and 2 hours flight to Beijing and Hong Kong. The fast growing export trade and energetic private economy bring Ningbo University great opportunities to collaborate with institutions, enterprises in domestic and overseas.

—— Special Model to Run a University
The university is committed to the strategy of serving the locality and strives to promote the strategic collaboration with local government and enterprises so as to serve the advancing of local economy and society. It also creates "platform + module" model to practice the concept of providing freedom for the students to select the specialty to be successful and try to produce high quality graduates for development of the local economy and society.

—— Internationalized Programs
Ningbo University offers various programs from Chinese Language to Humanities, Science and Engineering at both the undergraduate and postgraduate level. It offers special programs taught in English including Clinical Medicine, Mechanical Engineering, International Economics and Trade, Business Administration, International Finance, Fashion Design and Chinese Traditional Instruments at the Bachelor level, and MBA and Aquaculture at Master level. The English-taught programs make study easier, thus leaving more time for international students to improve Chinese language and discover the Chinese culture, economy and society.