Shaoyang University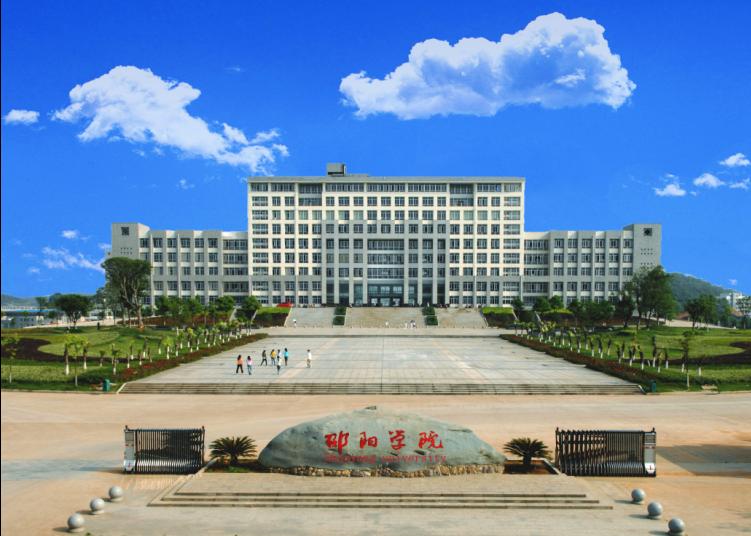 Shaoyang University, founded in 1958, is a provincial multidisciplinary undergraduate college approved by the Ministry of Education with a master's degree enrollment eligibility.
School is located in a famous historical and cutural city in Southwest Hunan—the city of Shaoyang, Hunan province. The fertile soil with humanity background has cultivated many great people, such as Wei Yuan, a thinker, who is"the first one to see the world"; Cai E, a democratic revolutionary, who advocates "rebuild the republic"; Lv zhenyu, an outstanding marxist historican and He Lvding, a smashing people's musician. Non-material cultural heritage, including Baoqing bamboo carving, Shaoyang glove puppetry, the beach Mew Year pictures and Artificial peach blossom, are sparkling in the Huxiang cultures. The campus is very beautiful with lush tress and flowers. There are bird's twitter and fragrance of flowers in it. So it is a garden-style school in Hunan province.
There are three campuses of this university including Lizi campus, Qiliping campus and Jiangbei campus. It covers an area of 1,796 mu. The school buildings covers an area of 480,600 square meters. The value of the fixed assets is 588 million yuan, the teaching instruments and equipment 84,653 million yuan. There are 1,62 million books , over 1,200 kinds of journals in Chinese and English, 26 academic database in the library. The school has four construction points which are among the first kind of characteristic specialties of Ministry of Education, four subjects of Hunan "twenty-five" main construction subjects, three provincial level main majors and 8 Hunan characteristic majors. There are four social science research bases of Hunan, 1 technology innovation team of Hunan high schools, 1 industry-university-institution cooperation demonstration base of Hunan high schools, 7 provincial high-quality curriculums, 5 provincial teaching teams, 1 national level technology center builded by the school and enterprises, 5 provincial technology center, 1 state level students-off-campus practice teaching base, 7 provincial excellent internship bases, 13 various types of research institutions and 23 various types of laboratory( including 1 provicial high school key laboratory, 1 provincial domestration laboratory and 1 provincial demostration teaching center), 129 education practice bases. The school also has a high speed network that covers the whole school.