Zhejiang University of Science and Technology
Zhejiang University of Science and Technology (ZUST) is a full-time regular public university, which focuses on engineering, with additional disciplines in science, arts, economics, management, and education. Combining the technical know-how of German Applied Science Universities with its own experience, ZUST explores ways of cultivating international specialists with applied skills.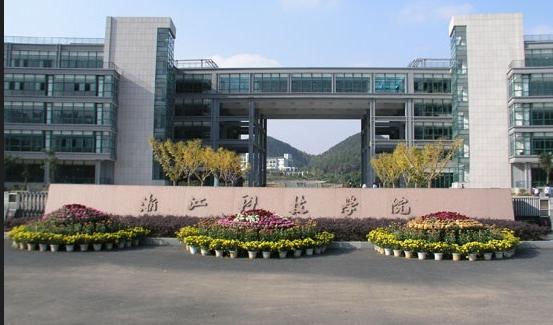 ZUST is located in Hangzhou, the capital of Zhejiang Province, which is one of the most prosperous provinces in China with strong economic growth, vitality and potential. ZUST is at the foot of Xiaohe Mountain, with a tranquil lake inside and rolling hills surrounding the campus, only twenty-minute ride from the most famous scenic spot in China--West Lake.

ZUST has more than 21000 students, 1200 staff members, including more than 340 professors and associate professors. It has 13 schools and offers 50 undergraduate programs across a wide range of fields, Furthermore, ZUST has 3 state-level key majors, 9 provincial-level key majors, 1 provincial-level key lab and 6 provincial-level key disciplines.

ZUST is designated by the Chinese Government as a pilot institution of Chinese-German cooperation in cultivating high-level career-focused talents, as the standing organizer of "Chinese-German Education Forum", and as one of the first ten local pilot universities of implementing the national project of "Cultivating Excellent Engineers". The development and construction of ZUST is closely associated with its international cooperation. Since its establishment, ZUST started its cooperation with Germany, and now it becomes an important platform of education and technology cooperation between Zhejiang Province and Germany. Up today, ZUST has successfully established formal cooperation with about 50 universities in Germany, USA, Italy, UK, Australia, France, Japan, Korea, Holland, Belgium, Romania, etc. ZUST is still making strides in the development of international cooperation in the areas of faculty and student exchange, research and degree programs. Many honored guests and professors visited ZUST and worked here, including the former German President Roman Herzog and Christian Wulff.

At present, ZUST has set up 5 English-taught bachelor degree programs such as Civil Engineering, International Marketing, International Economics and Trade, Computer Science and Technology (Information Technology), Information and Computational Science (Statistics and Financial Actuarial Science). Meanwhile, ZUST established bachelor degree program of Business Chinese for Chinese language beginners, and is ready to receive transfer students with Chinese language basic. With the deep development of international cooperation and the establishment of distinctive undergraduate majors, the number of international students is increasing significantly. In 2013, more than 1000 international students from 80 countries are studying on the campus.