A total of 378 news
2014/7/17
school name  major tuition fee accomodation fee jiangsu university MBBS                         business adminstrtion   internation economics andtrade computer science and technology pharmaceutical science    chemical engineering       material science and engineering  food science and engineering   medicine 26000rmb/year eng...
2014/7/11
Now we recommend a top chinese univesity and its popular MBBS program. The highlights of MBBS program of Jilin University: 1. Ranking among top 15 in China and top 500 in the world.2. The Subject ranking in Clinical Medicine: Top 15.3. Norman Bethune College of Medicine, Jilin University, with a history of more than 70 years, was named after the outstanding Canadian thoracic surgeon4. The un...
2014/7/10
The only chinese university offers the English taught Law program---Zhejiang Gongshang University Some students have the difficulty in finding out the universities which offer English taught Law program. Actually, most of the Law programs are taught in Chinese. That's why we are listing the univerisity here to help the students find out the program easily. Meanwhile, Zhejiang Gongshang Univer...
2014/7/9
MBBS school tuition fee accommodation location documents required Huazhong University of Science and Technology 40000RMB/YEAR 5000RMB/YEAR Wuhan 1.Application form 2.Passport scan 3.High school diploma and transcript scans Dalian Medical University 40000RMB/YEAR 700-2200RMB/MONTH Dalian 1.Application form ...
2014/6/3
About CUMT China University of Mining and Technology (CUMT), founded in 1909, is one of the key national universities under the direct administration of the Ministry of Education of China and is a well-known university listed among the nation's "211 Project". CUMT is a multi-disciplinary university, offering bachelor's, master's and doctorate level education in a wide variety of programs ...
2014/5/30
The Shanghai University of Traditional Chinese medicine held an "Acupuncture and Tuina [Chinese Massage] Competition" to encourage student interest while improving clinical skills in Chinese medicine, on May 24, with more than 30 international students showing up. This gave international students and other Chinese competitors a great opportunity to show their knowledge and skills in acupuncture...
2014/5/12
According to the ESI (Essential Science Indicators) data updated on Feb. 7th, 2014, Pharmacology & Toxicology, another discipline of our university is ranked among the top 1% disciplines worldwide. The other three of the four disciplines of our university ranked among top 1% are Chemistry, Clinical Disciplines, which were ranked among top 1% in 2012) and engineering (in 2013). ...
2014/5/8
Harbin Institute of Foreign Languages (HIFL), founded in 1992 and authorized by Heilongjiang Provincial Education Department, is a private college and devotes itself to education and research on foreign languages and provided students with diplomas. HIFL has English Department, Russian Department, Japanese Department and the Special language Departments including Korean, French, German, Spanish,...
2014/4/30
Sun Yat-sen University, which is located in Guangzhou, was founded in 1924 by Dr. Sun Yat-sen, the great pioneer of the Chinese democratic revolution. It is a leading comprehensive university in China. The School of Information Science and Technology (SIST) was set up at the early stage of the university. In SIST, there are totally 101 facul...
2014/4/29
Fujian Medical University (FJMU) was founded in 1937. With the mission of creating and nurturing a diverse community of elites who are "diligent, prudent, truth-seeking and innovative", for over 70 years, it has developed an integral education system offering bachelor's, master's and doctor's degree programs. In 2003, FJMU was approved by Fujian Provincial People's Government as one of the key u...
Art

more
China Beijing International Diet ...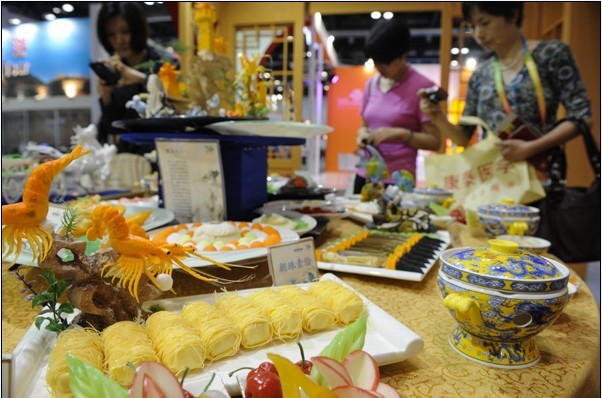 Exhibition of Ancient Chinese Jad...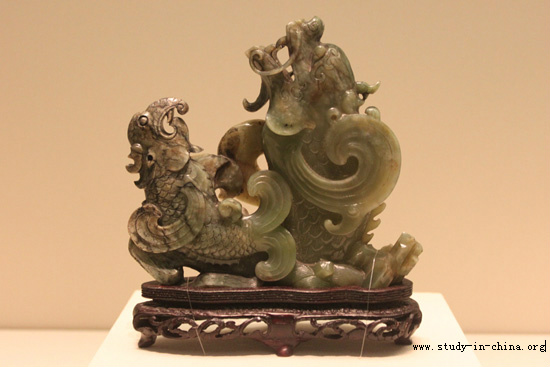 Longmen Grottoes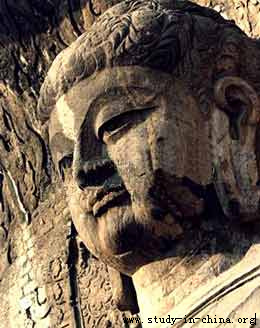 The 13th China Shanghai Internati...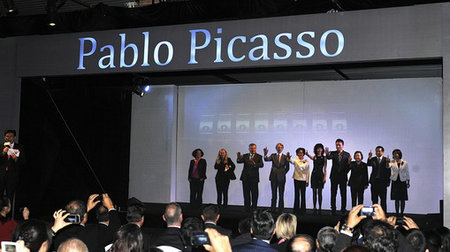 Custom

more