A total of 3646 news
2016/4/27
With a new season coming, flowers bloom everywhere in the river city of Wuhan. In the alternating warmth and coldness, the continuous patter of raindrops and dancing shadow of trees of this season, international students from School of Mechanical Engineering and School of Electronic Information and Communications paid a visit to theYangtze Intangible Cultural Heritage Museum in the afternoon of ...
2016/4/26
In the evening of April 21st, 6 internationals from Poland, Ukraine and Russia embarked a journey to eastern Europe in Room C101 of D9 Building. With a mixed media channels as ppt, sound track and videos, they presented the geography, population, history, culture and art of their mother countries to the audience in a comprehensive way, which has won rounds of warm applause off the stage. "Wha...
2016/4/22
On April 5, as a part of the celebration of the 95th anniversary of Xiamen University, University of Wroclaw Day was open in the background music of Chopin's works played by traditional Chinese musical instruments. The " University Day" according to Zhu Chongshi, president of Xiamen University, in his speech at the ceremony, is a good way for the students to learn about the pluralistic cultures...
2016/4/22
On April 7, about 600 people, inducing teachers and schoolfellows from America, England, Netherland, Poland, Japan, Saudi Arabia, Singapore, Malaysia, Indonesia, Thailand, Mongolia, Macao, Hong Kong, and Taiwan gathered at the college to celebrate the 60th birthday of Overseas Education College of Xiamen University. About the college: Founded in 1956, Overseas Education College is an institut...
2016/4/21
"Would you come again? It was an interesting class". On April 8, six international students from HUST went to the Outang Primary School and Wangdian Middle School in Xiaochang County of Hubei Province, and gave those students an interesting and lively English class. The volunteering activity was warmly welcomed by children in rural areas. Outang Primary Schoollies at the foot of Dabie Mounta...
2016/4/21
The Wuhan Marathon took place last Sunday on April 10, 2016 which saw the participation of more than 20000 runners. It started right from the Hankou Beach at JiangHan Road and runners had to run a total of 42 kms to reach the finishing line at Happy Valley. Tongji Hospital dispatched more than 20 doctors and nurses to provide medical assistance, among whom was one of HUST International student...
2016/4/20
Spring is a time when everything come to life. Recent days has witnessed a series of cultural activities held in Albany-SWUFE Confucius Institute.It builds a deep contact with the local community and promotes Chinese culture abroad. In March, the first stage of Chinese Culture and Economy Lectures 2016 came to an end. The lectures have been successfully held for many times since 2014. This yea...
2016/4/15
On 14 April 2016, Flight Simulation Club started its first virtual flight training class. The aim of the club is to deliver and instruct basic and advanced level knowledge regarding the aircraft operation, flying skills, aircraft systems, aviation terminologies, communication and more. After the establishments of the club, for few weeks members were given lectures on various topics and installat...
2016/4/15
In order to broaden enrich international students' life and popularize Chinese culture, IEC organized elective Chinese culture courses for our students from this week. Courses including Chinese Kungfu, Chinese calligraphy and Chinese film appreciation will embrace all the international students. The three courses are popular by students and combining education with recreation. If ...
2016/4/11
On the night of March 23, the music exchanges between band from University of Washington and the SMU Orchestra was held at the auditorium. As conductors of the concert, Mr Timothy Salzman from University of Washington and Mrs Ma Hua from SMU gave performances and about 120 students from both parties took part in this performance. The concert attracted over one thousand audience, including Prof. ...
Art

more
China Beijing International Diet ...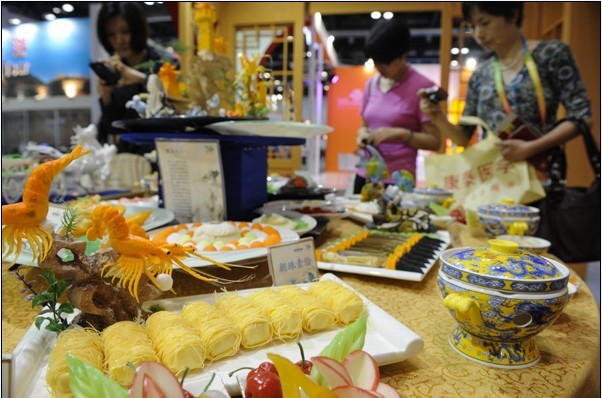 Exhibition of Ancient Chinese Jad...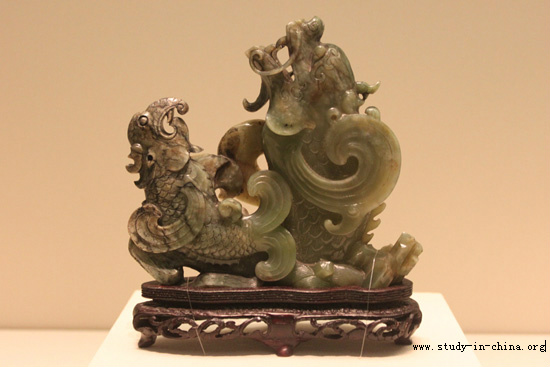 Longmen Grottoes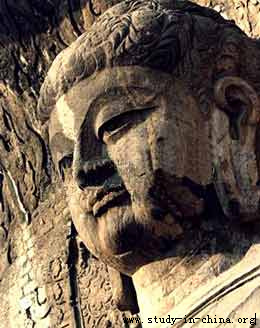 The 13th China Shanghai Internati...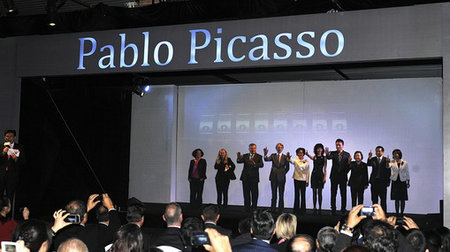 Custom

more